Holiday Greetings to the great residents and friends of the 19th House District!
We are in the middle of the holiday giving season at a time where our innovative and passionate local business owners and hurting neighbors need us more than ever.  
We hope that many of us will thoughtfully determine how to source our holiday gifts locally as an alternative to big box stores this year.  Remember that it's the small businesses that make our community vibrant, give it character, and keep the majority of the people here financially stable.
Through our biweekly small business award, our constituent service support connecting businesses to state resources and grants, business district clean-up events, and tours — our office is working to highlight and support the many small business owners that are working in overdrive to live their dreams and keep their doors open.
We are grateful to our local chambers and neighborhood groups for their cheerleading always, but especially during the pandemic. Some have even created holiday gift guides, so starting there, we made a few additions. We hope this helps you start or finish your holiday shopping as we wrap up this year like no other. 
Yours in Service, 
Lindsey LaPointe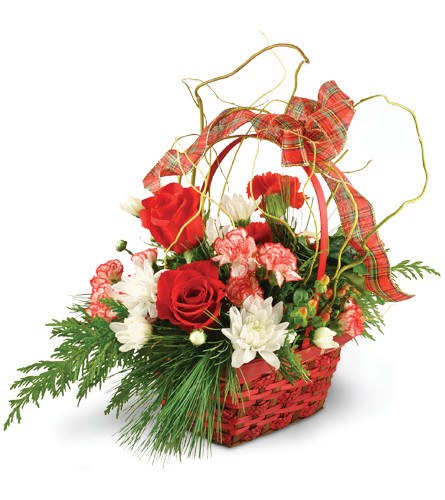 Magic Flowers: Harwood Heights
Send a whole basketful of holiday joy with Magic Flowers' spirited Peppermint Twist basket! Located at 7201 W Wilson Ave, this longtime Harwood Heights florist can help you bring holiday spirit into the home with classic poinsettias or flower arrangements.
This basket features red roses, peppermint-colored carnations, mum, and more, accented with curly willow, pine, hypericum berries, and a cheerful tartan ribbon. Browse other options through the link below.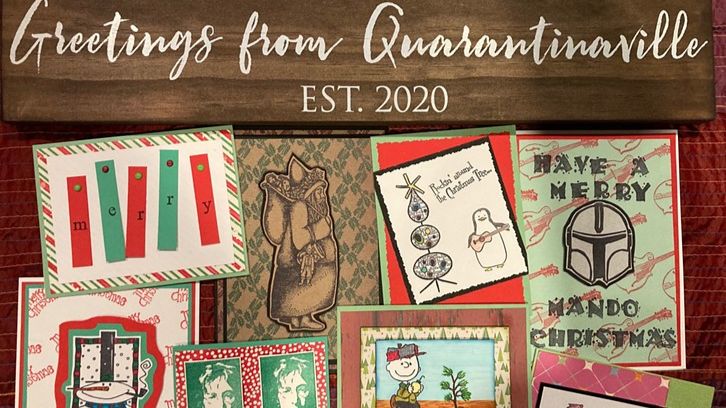 Greetings from Quarantinaville: Handcrafted Holiday Cards
What's better than a thoughtful, handcrafted card? We're so proud to announce that 19th District resident, Tom Jackson, has started his own company making handcrafted cards! Check out some of his work here and click on the link below to see his debut as an artist in the Chicago Reader's most recent issue.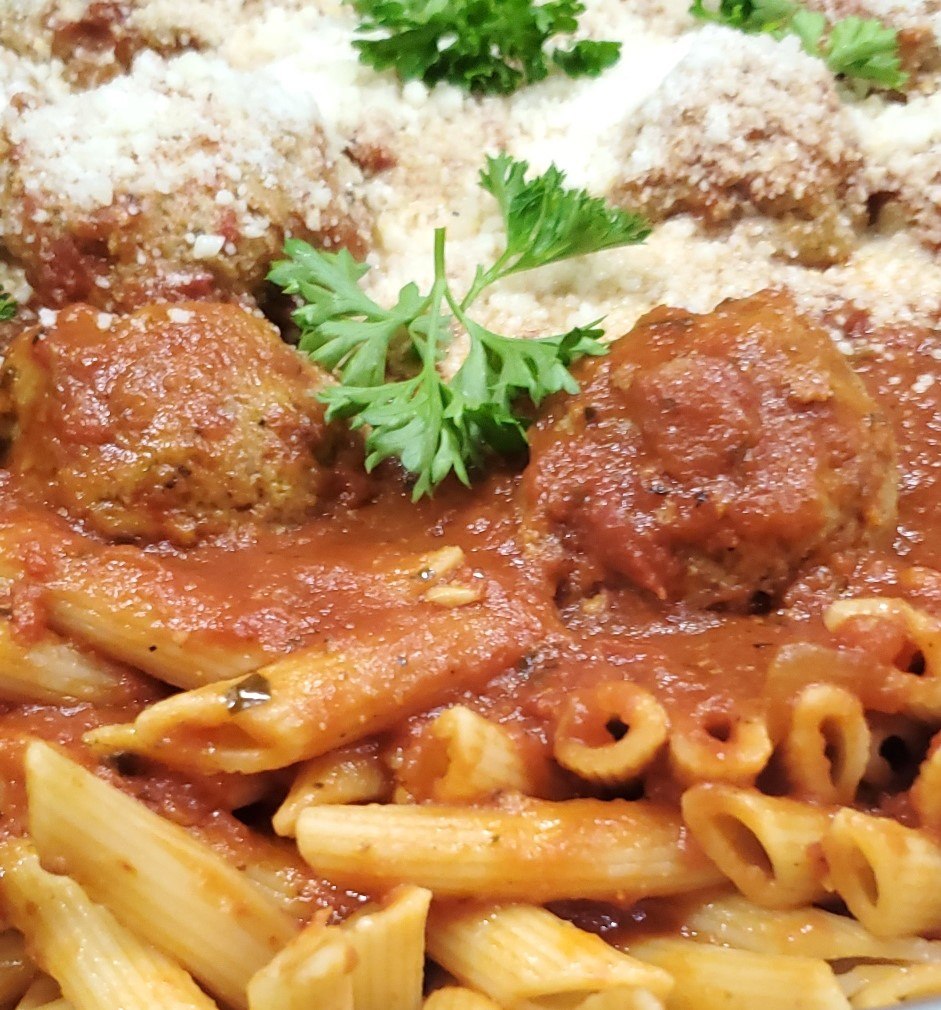 Sicilia Bakery: Cater Your Holiday Meal
If you're like my staff member, Jessica Genova, you know the holiday's aren't complete without mostaccioli and cannolis in an Italian household. 2020's been stressful. Let someone else cook this year and support a small business in the process. Lasagna, ham, sausage and peppers — it can all be found in the holiday catering menu through the link below!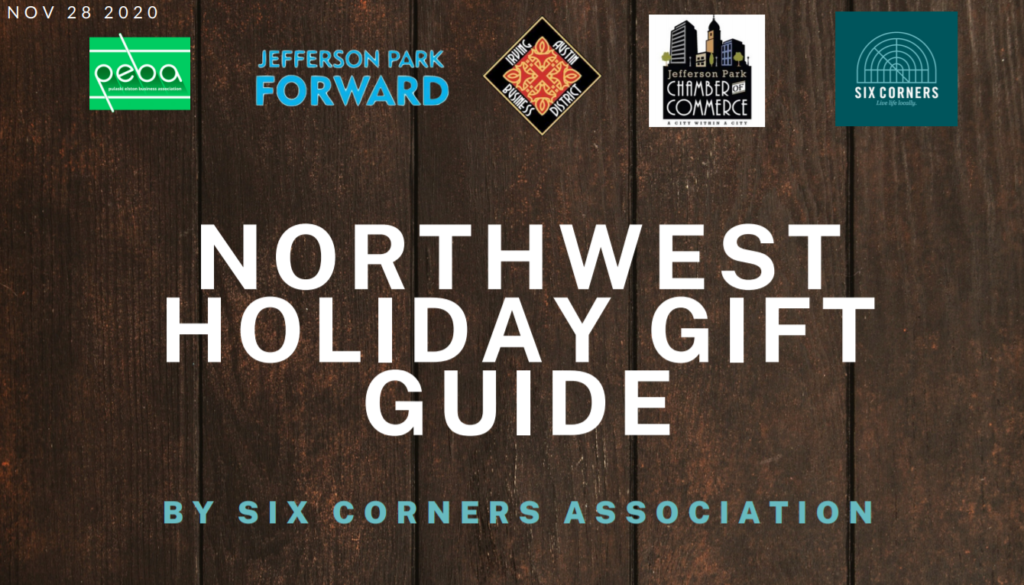 Northwest Side Holiday Gift Guide – Six Corners Association
Our friends at Six Corners Association have compiled a guide for shopping local our Six Corners and Irving Park business district. This guide features Nadig News, some of our local eateries, and handmade goods from Collectiv boutique and Dahlia Blooms. See it for yourself in the link below.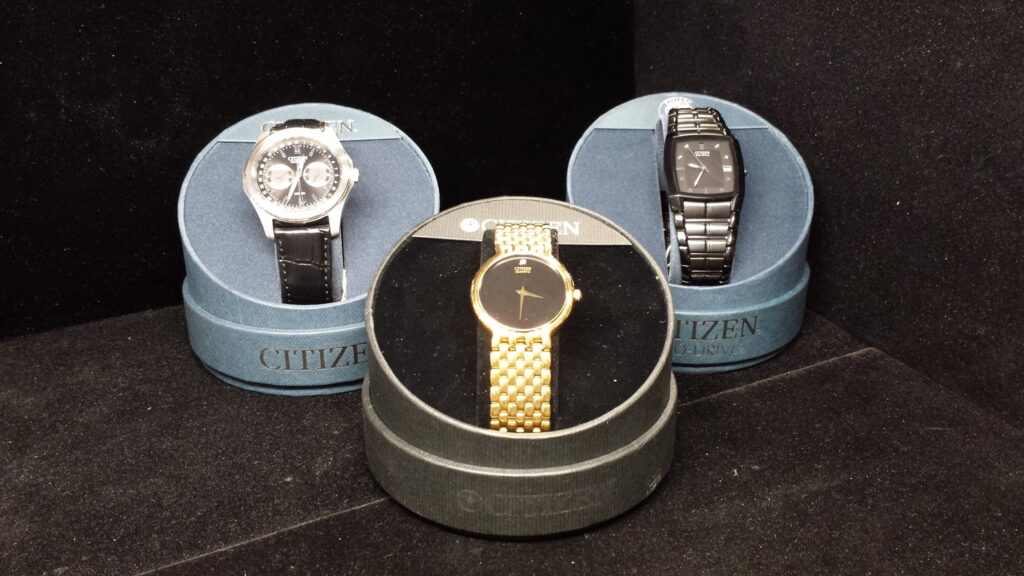 Joseph's Jewelers: Rings, Watches and Jewelry
It seems like just about everyone got engaged or married this year, and perhaps you're thinking about introducing a ring into your relationship? Maybe you're thinking about a more sentimental gift this holiday. We would encourage you to check out Joseph's Jewelers for any new pieces, custom pieces, repairs or for melting an old piece into something new. Family owned and operated by constituents, Joseph and Cynthia Kenski.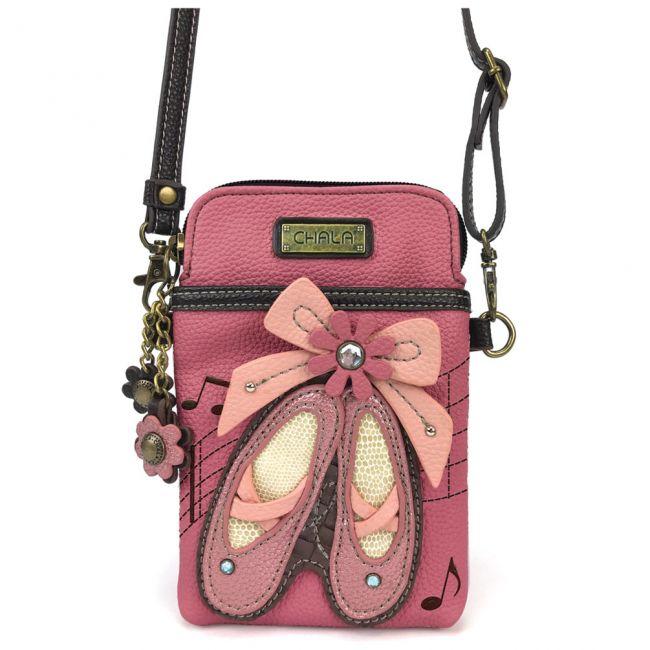 Jane's Hallmark Shop: Gifts and Stocking Stuffers from River Grove!
Jane's Hallmark Shop in River Grove is easily one of the best places to start when deciding on gifts. Their gift collection includes sports paraphernalia, candles, purses, earrings, and holiday decorations among many other items. In-store and curbside pickup available. Check out their gift guide in the link below.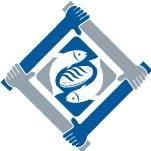 Volunteer or Give to Our Local Pantries…
Holidays can be a time for gifts…but they're also a time for giving. People make charitable contributions around this time of year, and take part in volunteer opportunities to spread holiday cheer with others in our community. This year, consider giving a different kind of gift of your time or resources to your nearest food pantry. They have been working tirelessly for nine months now to support individuals and families in our community. If you're a constituent, you're likely closest to one of the following:
Or find a full list of your nearest pantries here.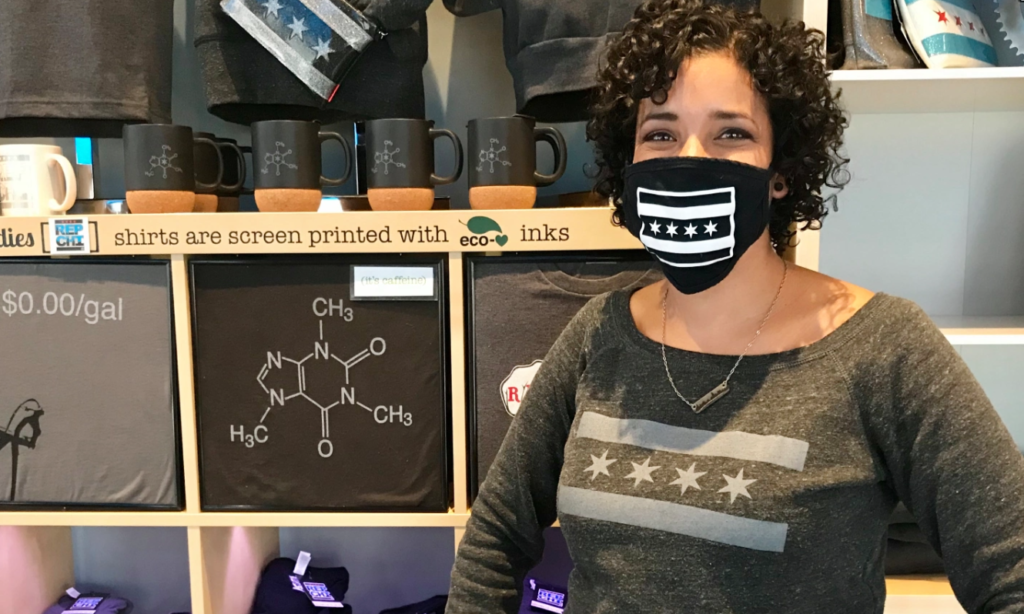 Block Club Chicago 2020 Gift Guide: Jefferson Park and Portage Park
Can't go home for the holidays this year? Send love from Chicago with a Chicago-inspired gift from REP CHI! Or call up Tone Deaf Records and see if they have that rare record your friend's been trying to hunt down.
From kitchenware essentials at Fearless Cooking to bath products from Distinct Bath and Body, many of our favorite retailers along Milwaukee Ave can be found in Block Club's 2020 Gift Guide. See the full list through the link below.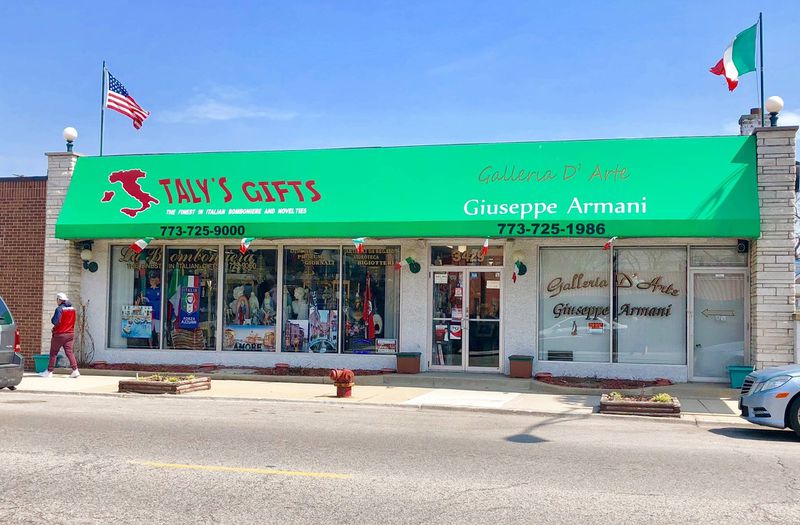 Chicago Tribune: Small businesses on Harlem Avenue encourage patrons to shop local during season
The Bartucci family's homemade Italian food and gift store, Pasta Fresh, and Beyond the Limit Music and Apparel of Norridge were recently featured in the Chicago Tribune calling for residents to remember the businesses that line Harlem Ave. If you're cooking for the holiday or looking for novelty items, start here. This quote from the article sums it up best: "There's integrity in shopping small… Those people have put their blood, sweat, and tears into a product or a service that they genuinely care about to the core… You're also directly affecting people's families… it's not just going to a bunch of CEOs that don't care about the name of their customer."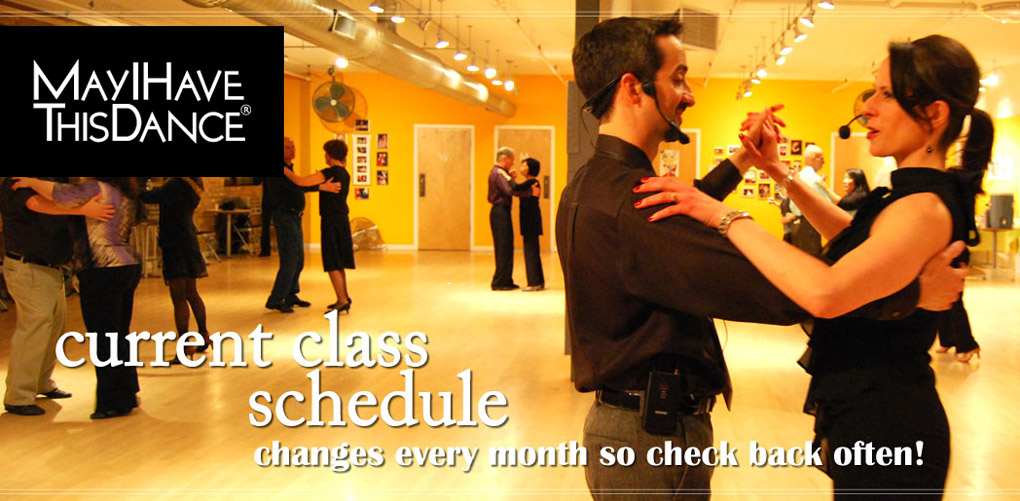 May I Have This Dance: Give the Gift of Virtual Dance Lessons
As many businesses learn how to adapt, May I Have This Dance in Gladstone Park has launched a website full of online video dance lessons for you to learn at home on your schedule!

For the price of one month of in-studio classes or boot camp, you can get an entire year's worth of unlimited access with the Premium Membership! That includes ALL dances currently uploaded. Or just get the monthly access for the price of a few coffees. Click the link below for information on packages.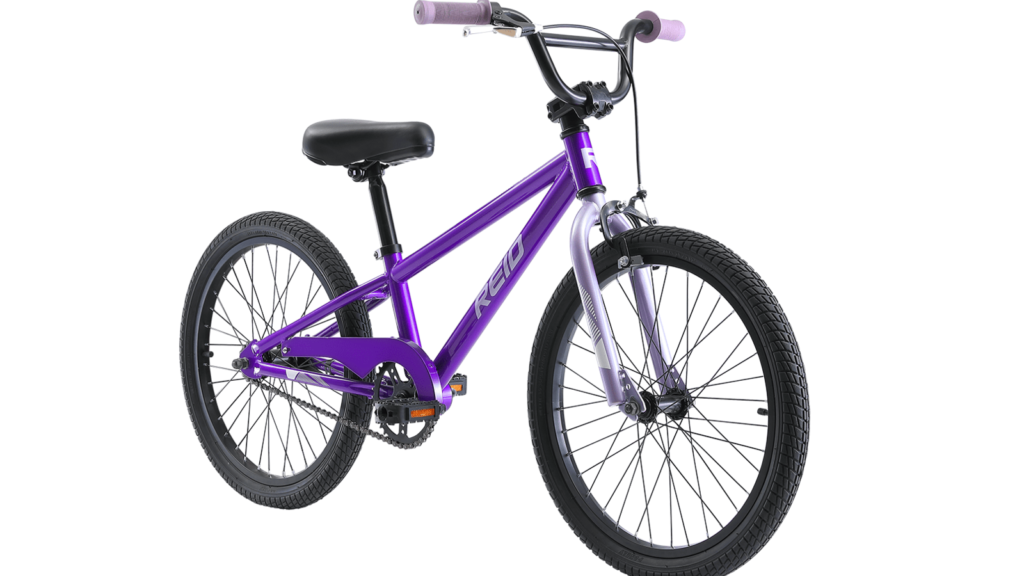 Cosmic Bikes: Holiday Gift Guide for the Family
Cosmic Bikes, located in Jefferson Park, has put time and thought into their own 2020 holiday gift guide so you can find something for every member of the family. Whether you're a commuter or bike recreationally, their guide includes stocking stuffers, gadgets, and heavy-duty gear to get any commenter through a Chicago winter. Click on the link below to browse the guide!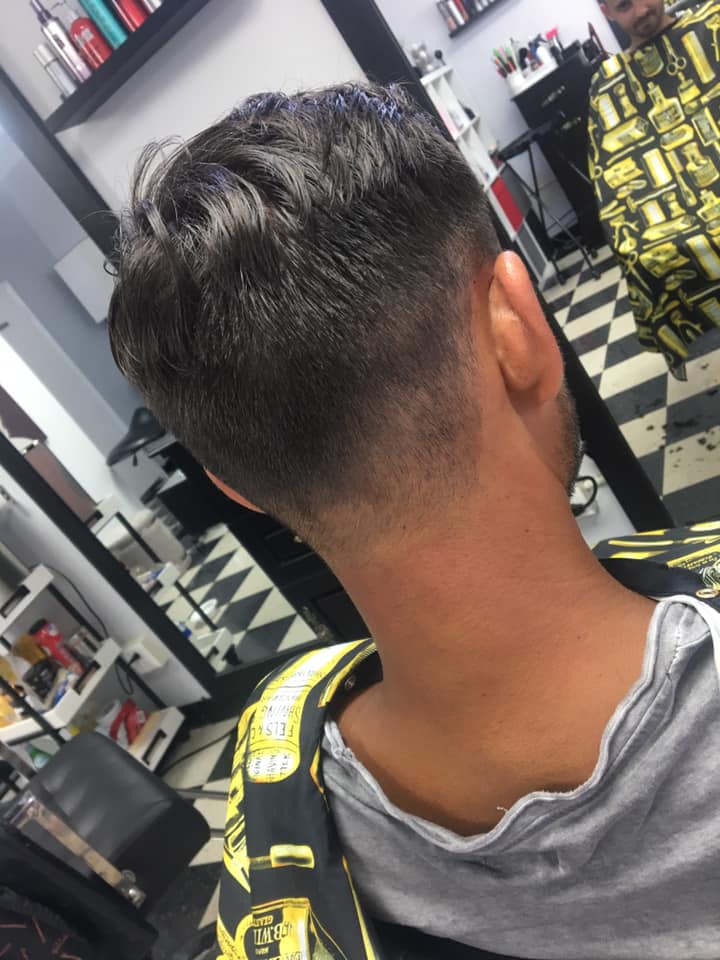 MaDiva Hair Salon of Elmwood Park: Give the Gift of a Cut and Color
When you look good, you feel good! Moms, dads, and grandparents would all appreciate a little new year makeover. As long as you're following safety procedures, give the gift of a cut and color to a family member or friend! MaDiva in Elmwood Park can get your quarantine hair back in shape for the new year. Make an appointment or pick up a gift card today by calling (773) 344-6032!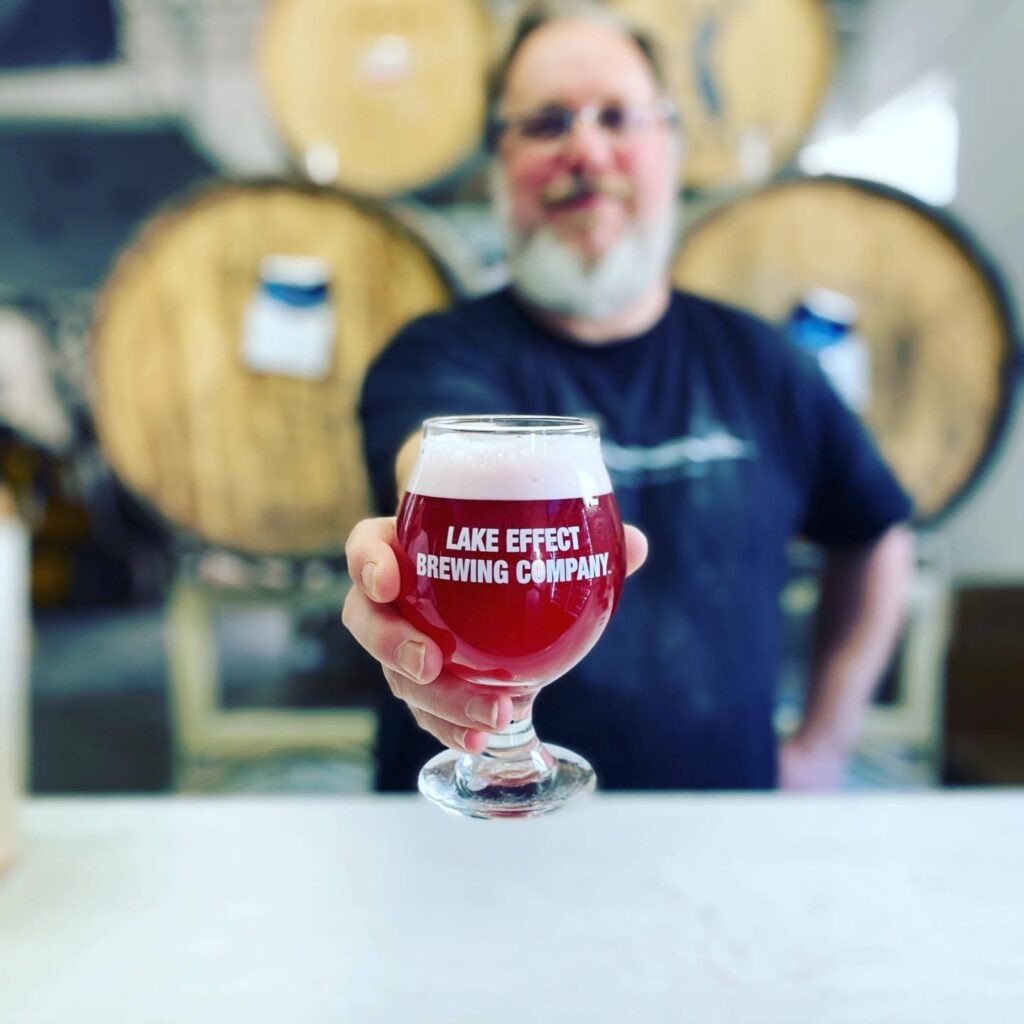 Lake Effect Brewing Company: Gift a 2021 Barrel Club Membership
Have you heard that expression, "new year, new you?" 2021 is the year of growth, of change, of expanding your pallet, and finally diving into the wonderful world of craft beers to impress your dinner guests all year round. Or just do it for you because 2020 was hard, and you earned it.
Lake Effect Brewing Company will bring barrel-aged and experimental brews right to your door every two months…and they'll throw in a T-shirt. If this is reminding you of a craft brew fan you know or if this is in line with your New Year's resolution, click that link below and sign yourself or someone else up!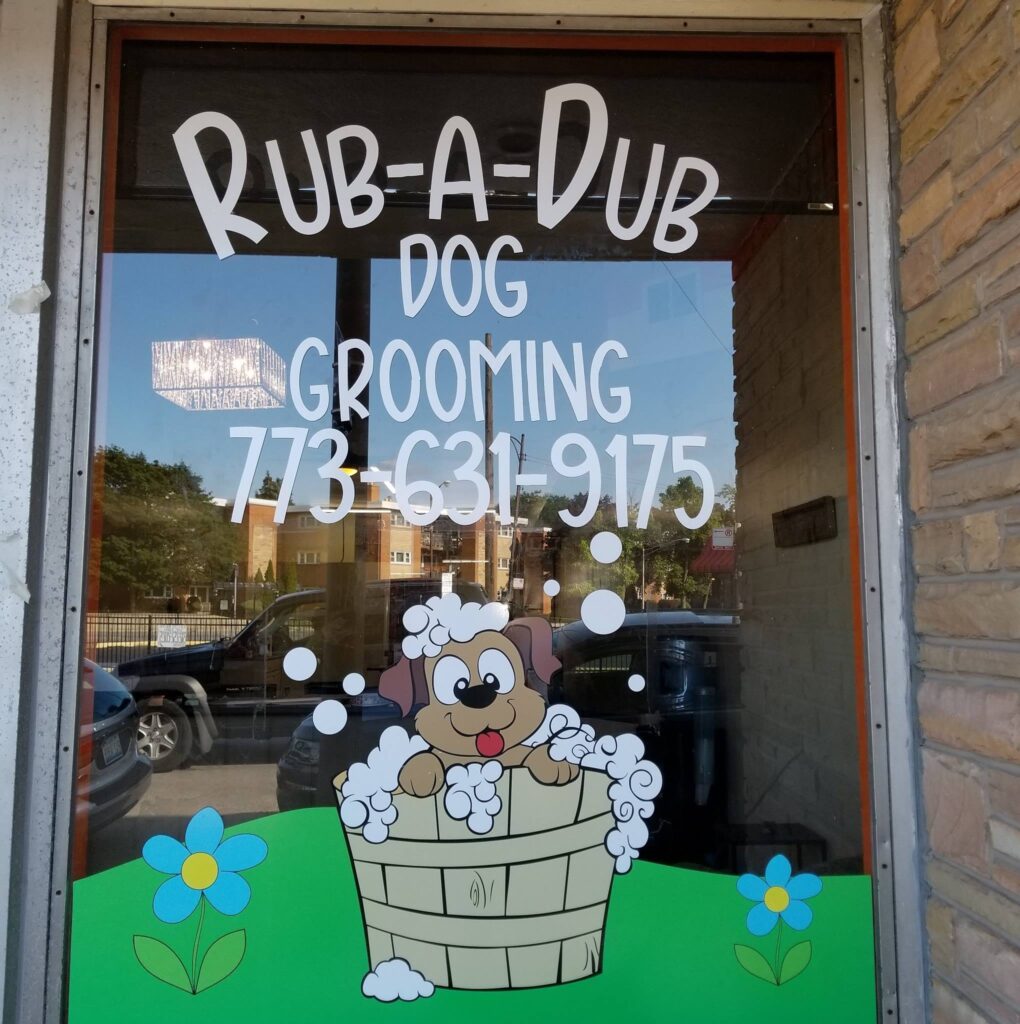 Give your dog the gift of pampering this holiday season, or purchase a gift card for the dog lovers in your life. Grooming services include: bathing, brushing, nail trimming, ear cleaning, and trimming of coat.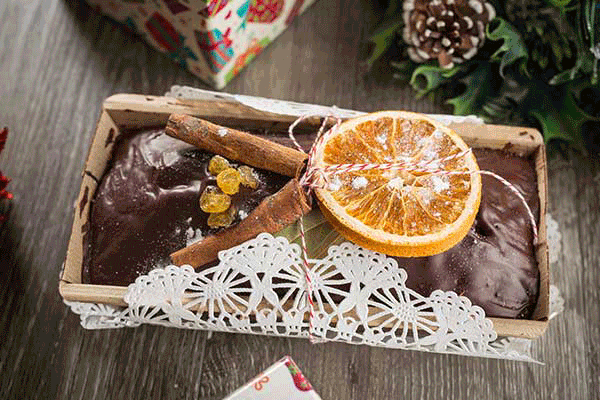 Delightful Pastries: Holiday Bread and Treats 
The holiday season can be so chaotic from gift shopping to decorating and cleaning… unload some of the stress by ordering your holiday desserts from Delightful Pastries! Full Christmas Menu can be found through the link below!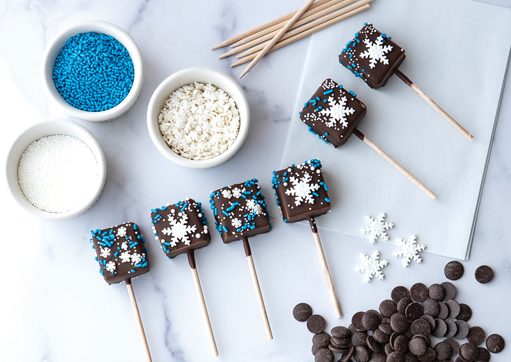 Eli's Cheesecake: Cuties Kits, Something Fun for the Kids
Looking for a way to bring your kids into the annual holiday baking? It's fun (and easy) to dip and decorate your own Eli's Cheesecake Cuties, 1″x 1″ bite-sized cheesecake squares. The kit includes everything you need to make 24 Cuties at home:
24 Original Plain Cheesecake Cuties, Belgian chocolate, three kinds of sprinkles, 12 snowflake confections, parchment paper, and dipping sticks. Requires 2 tbsp. vegetable oil, not included.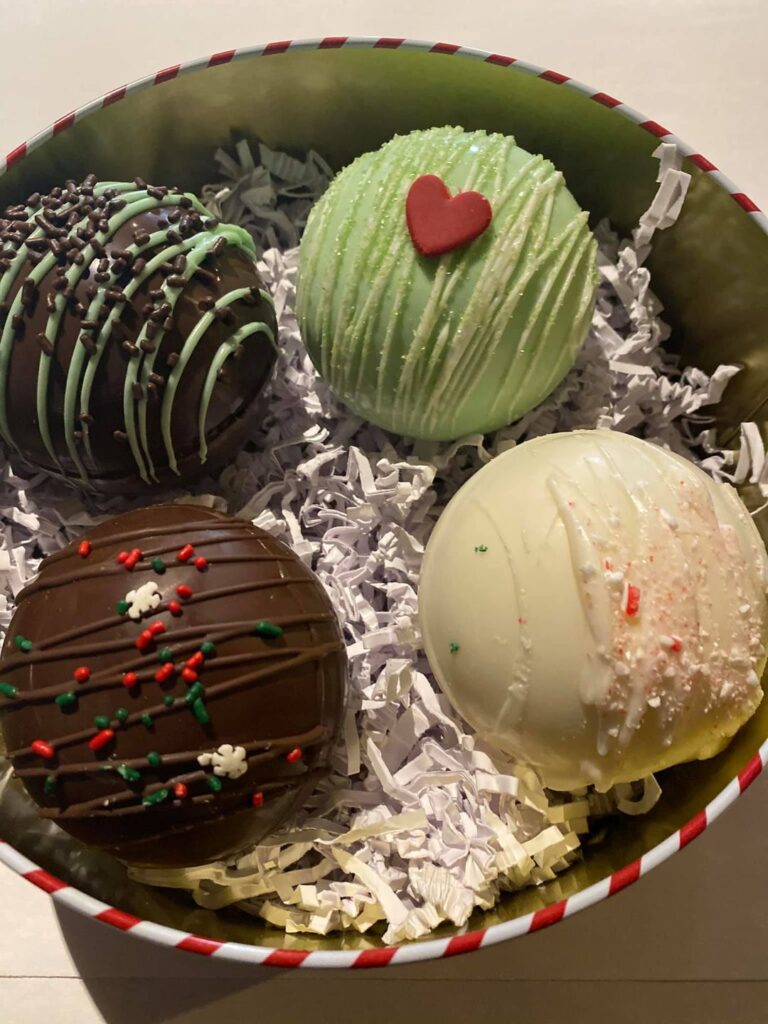 Edelweiss of Norridge: Hot Chocolate Bombs
We need all the help we can get this year getting into the holiday spirit, and Edelweiss of Norridge is here for support with rich (and aesthetically delightful) HOT CHOCOLATE BOMBS for peak holiday feels. Call in and pre-order today! Pickups are Thursday and Saturday. 708-452-6040. Ask about the New Years family dinner package when you call.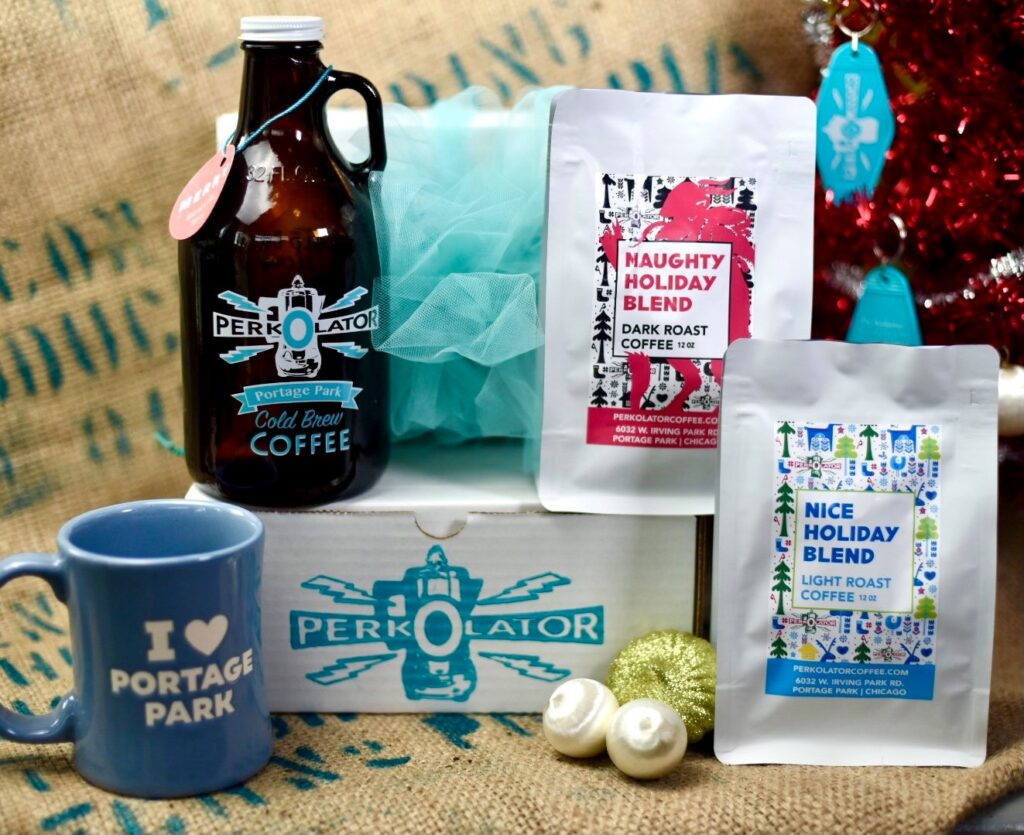 Perkolator: Gifts for Coffee and Tea Enthusiasts
Coffee snobs and tea lovers, we have a local option – it's called Perkolator and it's located at 6032 W Irving Park Rd. Perkolator is a neighborhood cafe featuring fresh, locally roasted coffee and fresh baked goods daily from three NW Side bakeries! Check out their website and give the gift of locally-sourced caffeine to someone you love this year.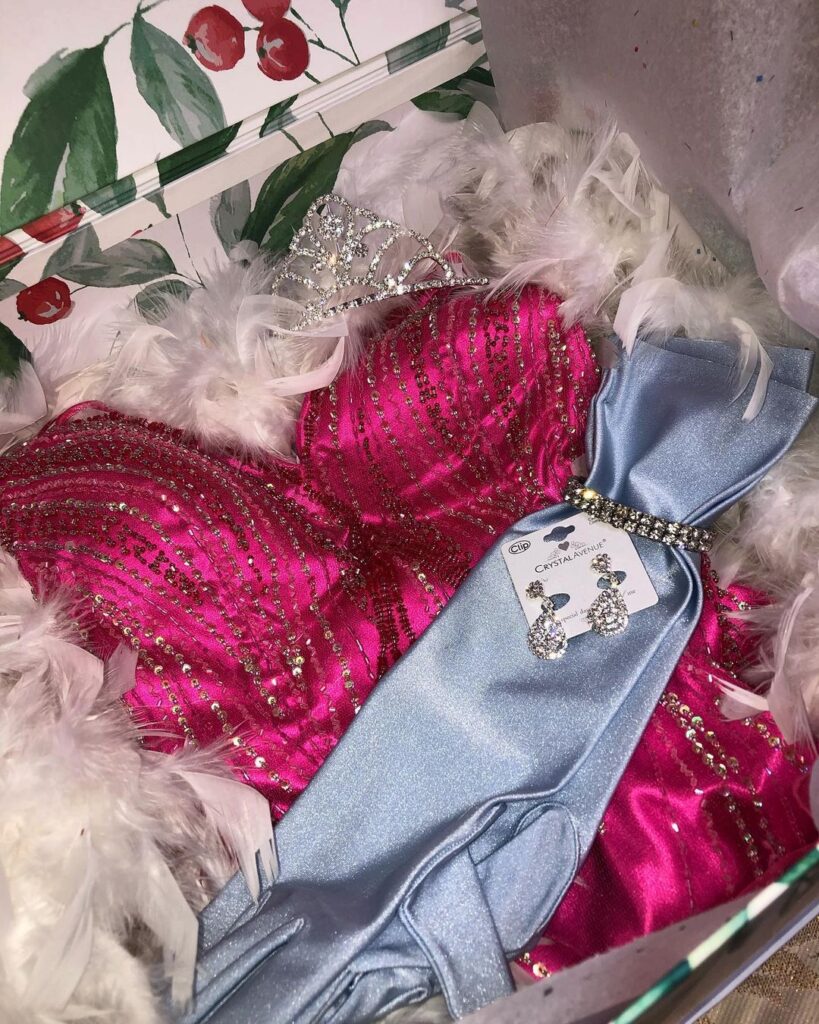 Kasia's Bridal: Customizable Dress-up Kits for Everyone
Girls, boys, and non-binary children can get a special order kit, which includes a real evening gown and real accessories: a rhinestone tiara, choice of feather boa or gloves, choice of rhinestone clip or pierced earrings, and a rhinestone bracelet! They also have customizable accessory kits, perfect for a fancy tea party, prom, shower, or bachelorette gift, starting at $30! Give them a call to order or take a look at their website below.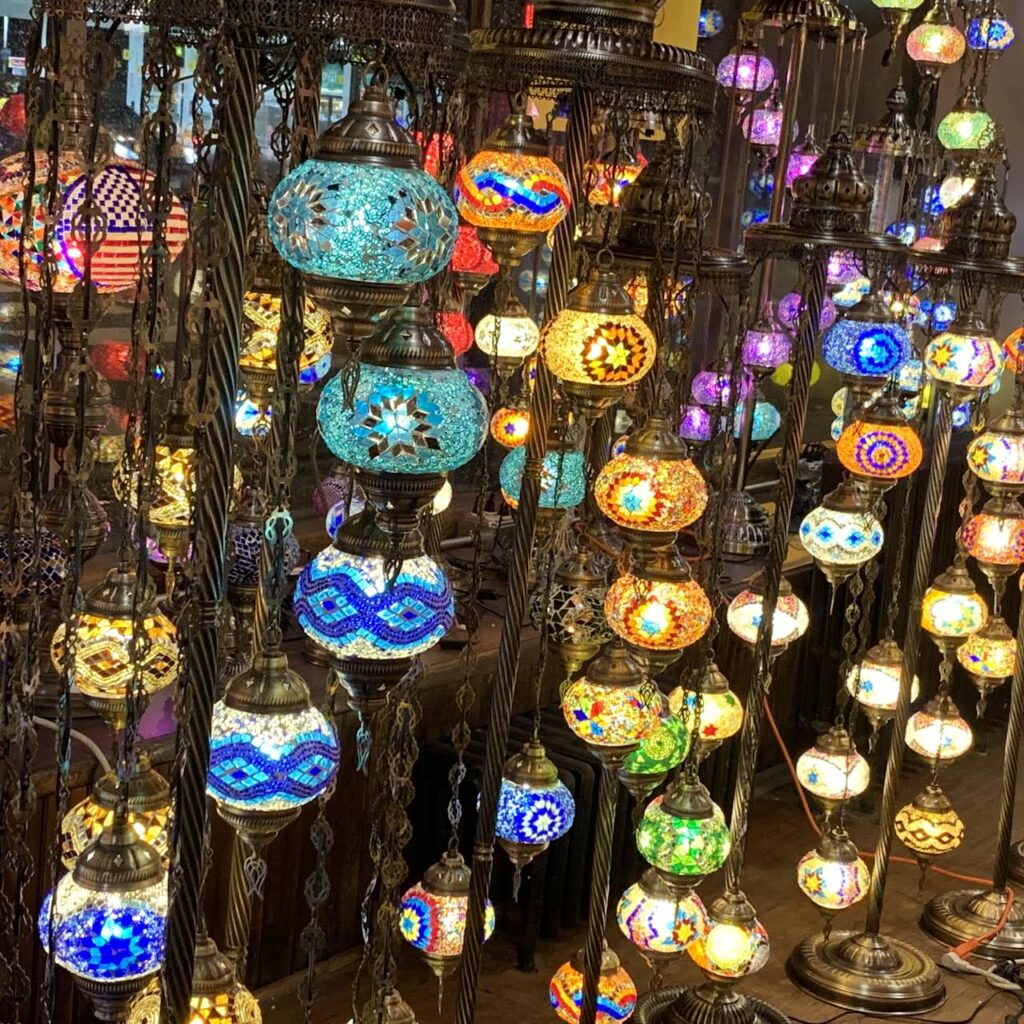 Home Line Decorations: Stained Glass Lamps, Turkish Plates, and Rugs
How could we forget this Jefferson Park staple and family-run shop – Home Line Decorations. For the friend who appreciates handmade and quality goods, or for the designers in your life, check out their intricately designed Turkish lamps. Each with a unique glass mosaic lampshade enveloping the light bulb, they're uniquely beautiful. Home Line also sells handmade rugs and decorative plates imported from Turkey.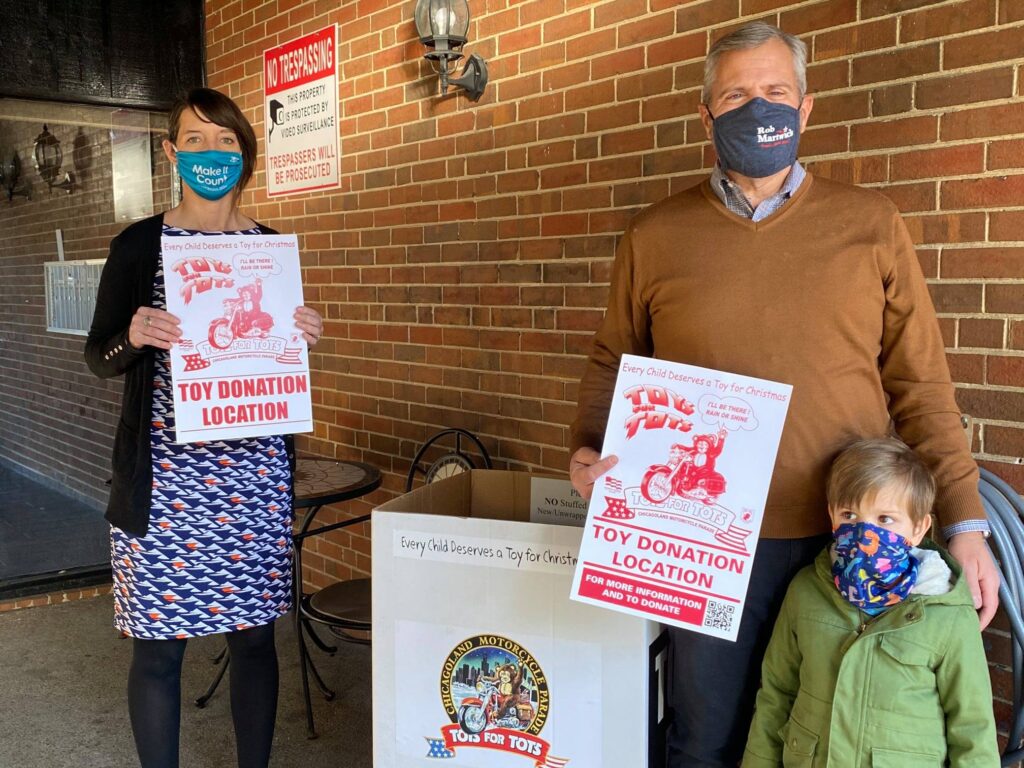 As a reminder, our office is partnering with Senator Robert Martwick to collect donations for Chicagoland Toys for Tots.
Toys can be dropped off on Tuesday and Thursday from 9 am to 5 pm at our shared district office located at 6315 N Milwaukee or we can pick them up from your home, just let us know by calling 773-647-1174. The drive will end on December 20th, so make sure to get your donations in by then! Please note: stuffed animals are not accepted, and toys must be new and unwrapped.
Chambers of Commerce
Support your small, local businesses today by connecting with or making a contribution to your local chamber of commerce. Our chambers play an important role in advocating for the interests of small businesses, assist with marketing, and promote economic development.
Find your local chamber and its member directory below.